DiCAPac Tablet Case waterproof
Details:
100% waterproof case for all tablets with a sreen roundabout 10''. Like the Galaxy™ Note 10.2, Asus, Acer or Nexus. For the iPad™ please have a look here
You touch or call through the clear film of the case's front
Reception (including Bluetooth), speaking, listening, ringtone, GPS signal , operation and touch screen are also not a problem with the case
special clear view window on the back. This allows you to take pictures with the phone's camera underwater.**
Guaranteed 100 % waterproof to 5 meters water depth. Tested to IPX8
Secure and reliable locking system with both zip closure and double rollable velcro
grip for easy handling on the back. With velcro to adjust
The UV-stabilized TPU/PVC/PC material will not break by sunlight or get yellow
The bag also protects against dust and sand. And also against suncreme
six colors available: black, white, yellow, green, pink and blue. The colors the new iPhone5c also comes in
swims with content through a special integrated air cushion
Content not included in the delivery.
* iPhone / iPod and iPad are registered trademarks of Apple.
** Underwater a touch screen does not work in general. Photo release therefore is possible only by key. Our tip: please download the app "Cameringo" or a comparable Apple App that allows underwater photo release on the volume button. For videos, you can switch the function above the water line.
Does your tablet fit?
The tablet case is specially cut to the size of devices with screens around 10''. So it fits tablets like the Galaxy™ Note, Nexus, Acer or Asus. But also comparably sized tablets from other manufacturers. To find out if your device fits, measure and compare with the graphic below. For the iPad™ please have a look here
---
Inner size: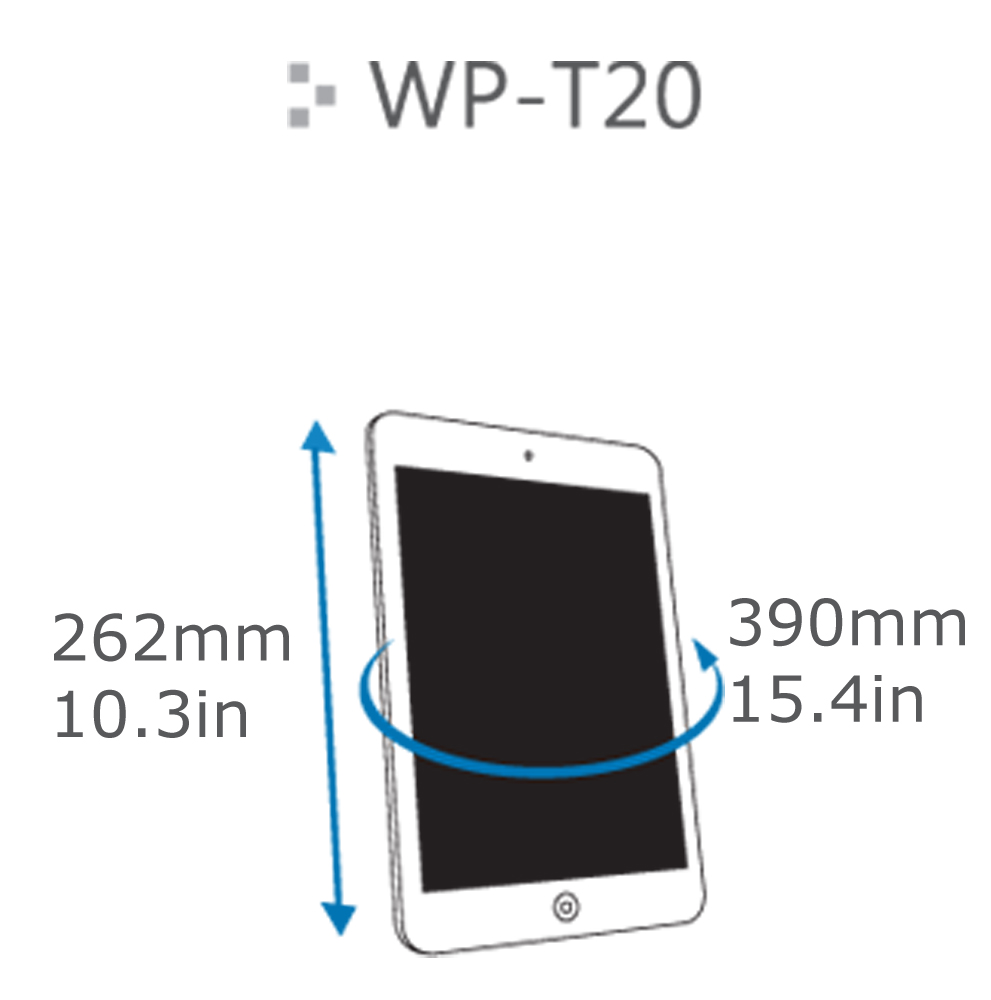 maximum size of your electronic that fits in the case
Outer size of the bag flat: 200mm x 275mm, weight: 90g, material: TPU, PVC.
---
The IPX-norm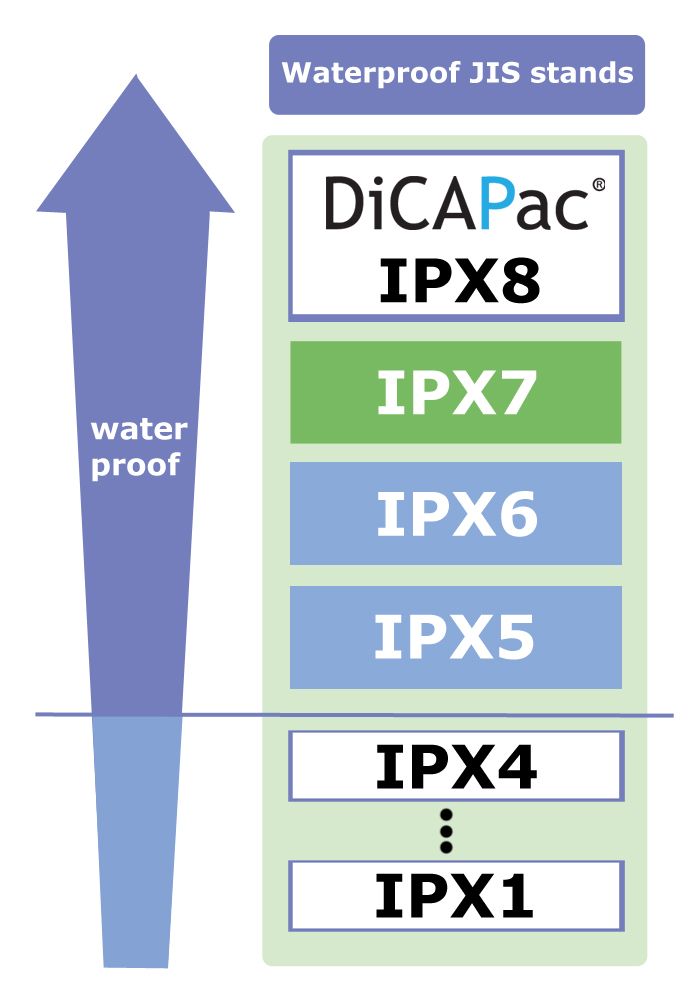 Swimming and snorkeling: Our submersible range is all guaranteed to JIS IPX8, which means continuous immersion under conditions of the manufacture`s choice. Japanes Industrial Standard testing is to the equivalent of 10m/33ft for 1 hour.
---
What keeps water, sand & dust out?
the approved zip and roll seal keeps water, sand and dust out of the case. Just zip roll twice and secure it with the velcro. For maximum waterproof and saveness.
---
Will I really get good photos through plastic?
Yes! We use a special flexible lens material, unscratchable polycarbonate. It's optically-clear. You get the lens material on the back of the case, so you can use your camera on the back of your smartphone. The Window is large enough so that it fits for all kind of smartphones. And the sturdy but flexible material at the front allows you to operate all the controls.
Ok, not every photo is going to be perfect. But we're all used to that aren't we! Most of the time nobody will be able to tell you were using a case.
Supplied with:
It comes with an adjustable grip on the backside for easy handling
in six different colors
---
The shipping costs are independend and do not vary depending on the amount of articles in your placed order:
Germany: 3,90 Euro
Europe incl. Switzerland: 6,90 Euro
Rest of the World: 16,90 Euro
---
How long will the shipping take?
Germany: 1 to 2 labor days
Austria, Switzerland and BeNeLux: 2 to 4 labor days
Rest of Europe: 3 to 7 labor days
---
How could we improve this page?
If we're missing any information about this item which would be helpful, or if you have found something that is confusing or in error, please Tell Us so we can improve our site.
You have got a tablet and want to take the expensive electronics with you anywhere. If you are often outdoors in any weather or on the water, you know the problems: water, sand and dirt threaten the device. So just put it into a Dicapac. And everything is safe. Speaking and listening qualities are not compromised, same for the reception. And even the touch screen works . And on the back we have welded in a special clear photo film. So you can take pictures with your tablet as usual or make videos.

Or reading your favorite book at the beach, without sunscreen or sand the device harming the electronics. And if you go into the water and are afraid of theft? Hang the case around your neck and pack in your valuables additionally. And everything is safe. And potential thieves out in the cold ...

Or if the little ones want to play their computer games on Dad's expensive device. No problem. That even works now in the pool.

Have you ever considered that the salty sea air attacks your device and leads to corrosion? Our Dicapac protects it. And scratchy sand also belongs to the past.
Unsere Marken