Co-Brand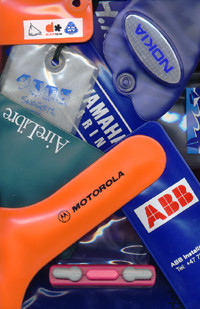 Merchandising:
You are planning an advertisement or an event? You want your logo on one of our waterproof cases? We can offer you a requested amount of our waterproof cases by Aquapac, Aryca or DiCAPac, our Breffo mountings or Spotlight LED-Torches: as a present, as a give-a-way or whatever you like to do.
As you like we print, rebrand or stamp your name or the logo of your company on each of the cases, mountings and torches. Even different foil colours are possible.
The minimum quantity for short-term printing is 20 pcs. Every logo in any colour is possible: company logo, club-logo or lettering.
We worked for different companies already, for example car manufacturer, big telecommunications or electronics companies.
Ever think about to produce your clothing or backpacks with an Aquapac? The sailing-specialist Helly Hansen sews one of his jackets with a waterproof case of Aquapac.
Please ask. We advise and submit an offer as soon as possible!

Sales manager:
Petra Lichtenberg
| | |
| --- | --- |
| Phone: | +49 (0) 5722 / 981050 |
| Fax: | +49 (0) 5722 / 981052 |
| e-Mail: | |
| | |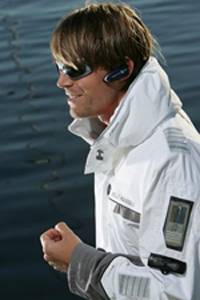 ---
References:
"Just tell it - through an AQUAPAC"
Sigrid Bauser-Knapp, Verkaufsförderung und Werbung, Bosch Telecom GmbH
"Eine echte Problemlösung"
Helmut Böhm, Vertriebsleiter Communications, Kenwood Electronics Deutschland GmbH
"Aquapac bietet verlässliche Qualität. Das Produkt ist eine sinnvolle Ergänzung unserer Zubehörpalette."
Christian Meyer, Produktmanager, D2 Vodafone
"Ein einzigartiger Promotion Artikel"
Diana Maier, Strategische Kooperation, T-Mobil GmbH
"debitel - Kommunikation ist alles - und mit Aquapac auch überall"
debitel AG, Abteilung Marketing
"Great Products! They were one of my secret weapons for getting the sound. They definitely helped us win the Oscar, as well as the BAFTA nomination"
Top Sound Engineer Mark Ulano , Academy Award Gewinner ('Titanic') vertraut auf Aquapacs zum Schutz seiner Mikrofon-Transmitter